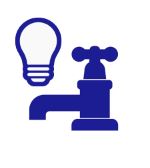 Plumbing, Electrical, HVAC
Write It Up understands when it's time to call in the licensed trades. If there is a problem with the electrical, plumbing, or HVAC system, it often necessary to call the trades that have licenses in their specific area of practice. Write It Up knows how to talk the mechanical contractor's language and knows how to get them pointed in the right direction to determine the problem.
 (888) Write It Up.
Write It Up can provide accurate Xactimate estimates for all mechanical quotes. This eliminates having to rely on sub quotes that are often entered into an estimate as a single dollar amount. We have trained many adjusters how to accurately write their own mechanical estimates.